24 Hour Access - Just select "Silver" membership level to get unlimited access to Uplift Fitness.
Working Planning - Want to start working out but not sure what it should look like? Simply stop in and fill out a programming request form and receive your program in minutes
Personal Training - Get expert workout programming, one-on-one training sessions, and nutritional consultations by an ACSM-CPT. E-mail chase@upliftfitnessohio.com or stop in for more information.
Our Environment - The single most unique feature of Uplift Fitness. From the color of the walls, the placement of equipment, who we hire on staff, everything has been thought through to produce an environment that makes you feel welcomed and encouraged. We're excited to see you and you will feel that excitement the second you walk in the door!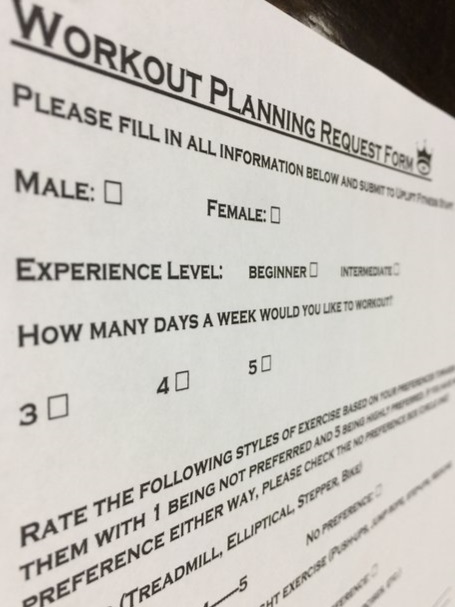 Need a workout program? We've got you covered!
Just stop in and fill out a short questionnaire and get your very own program in minutes.